The weekend of the fourth Aras and I flew to Seattle to see friends and pick up his car from his sister. On Monday we started our long cross country journey home to Des Moines, IA. Pics or it didn't happen, yo!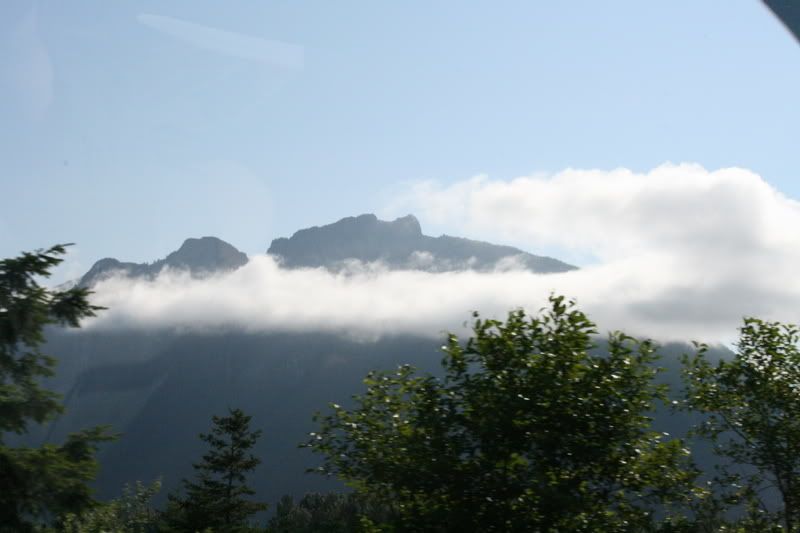 Leaving the beautiful Seattle mountains.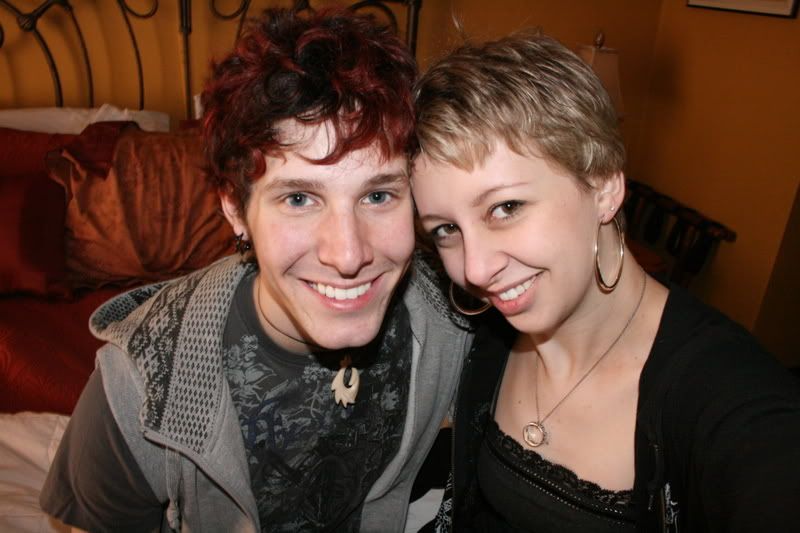 Super cute inn we stayed at.
Wyoming, I think?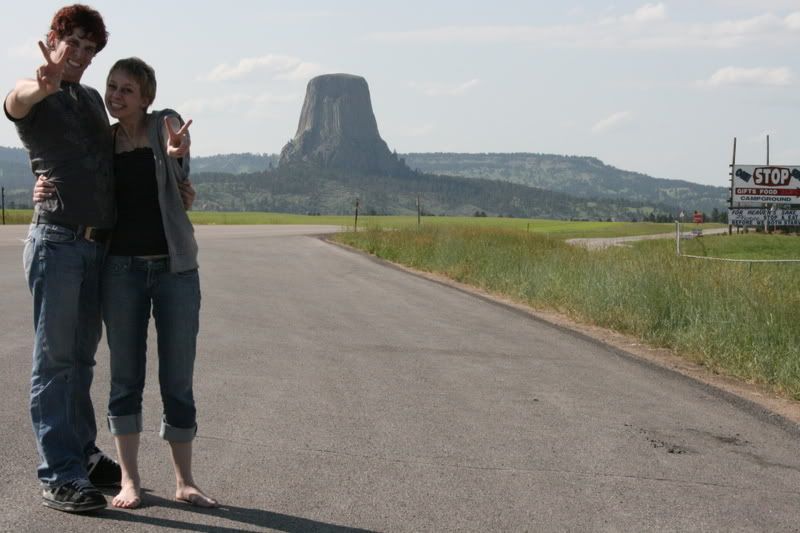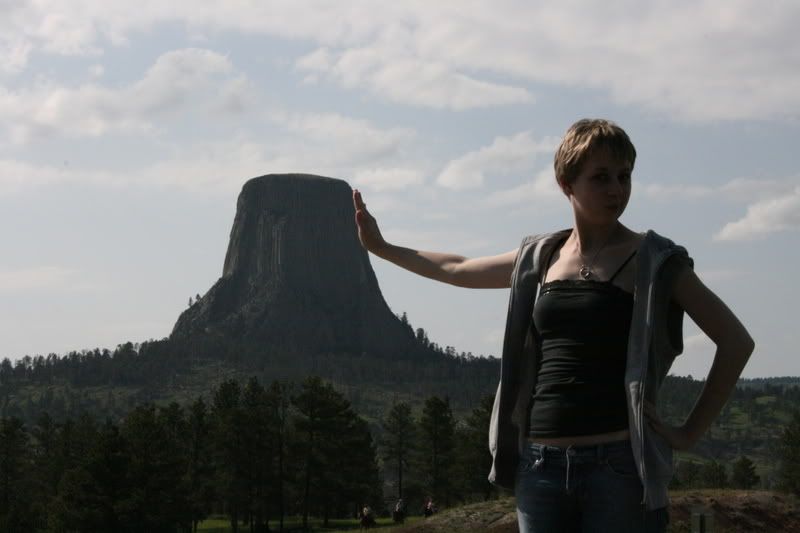 Devil's Tower. lol.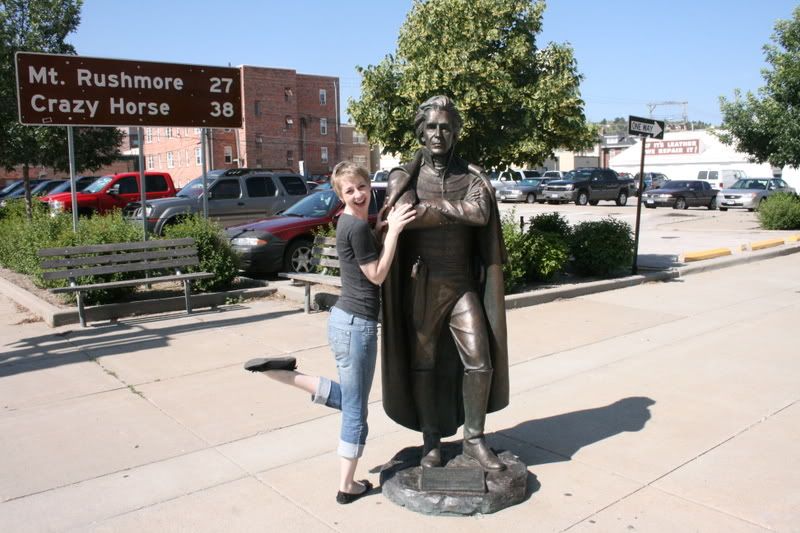 Rapid City, the city of presidents.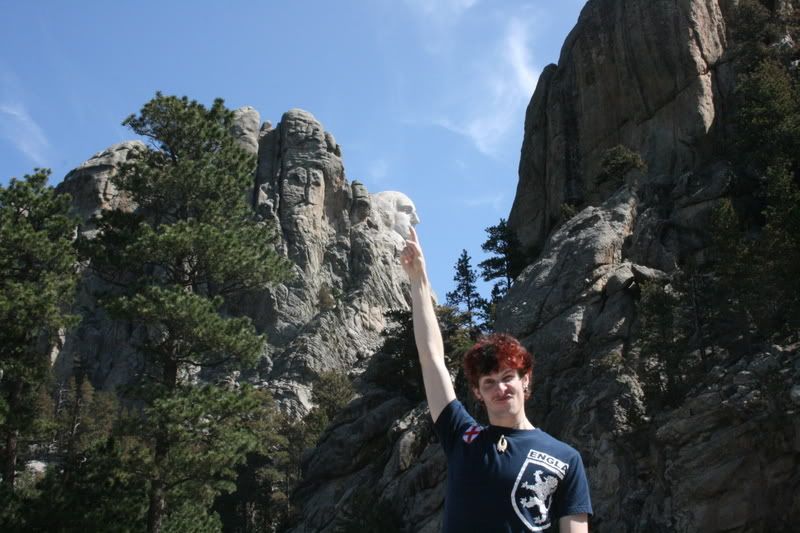 Picking George's nose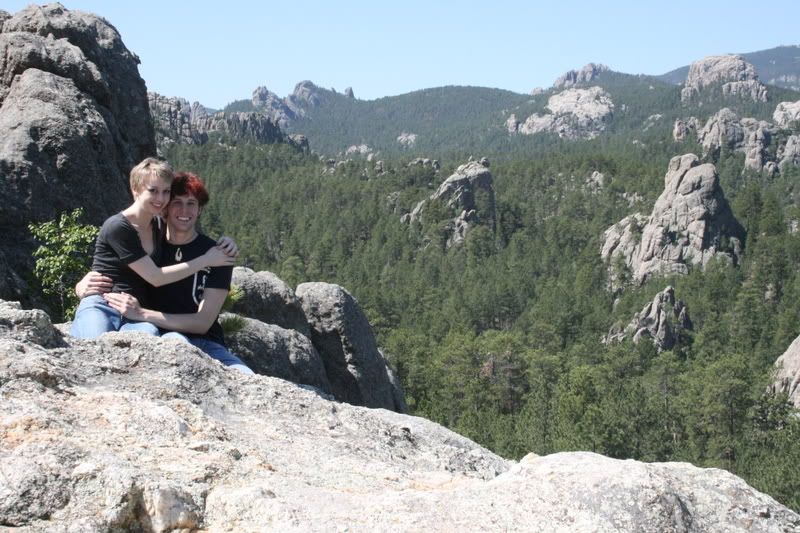 Ooooh, pretty.
El oh el.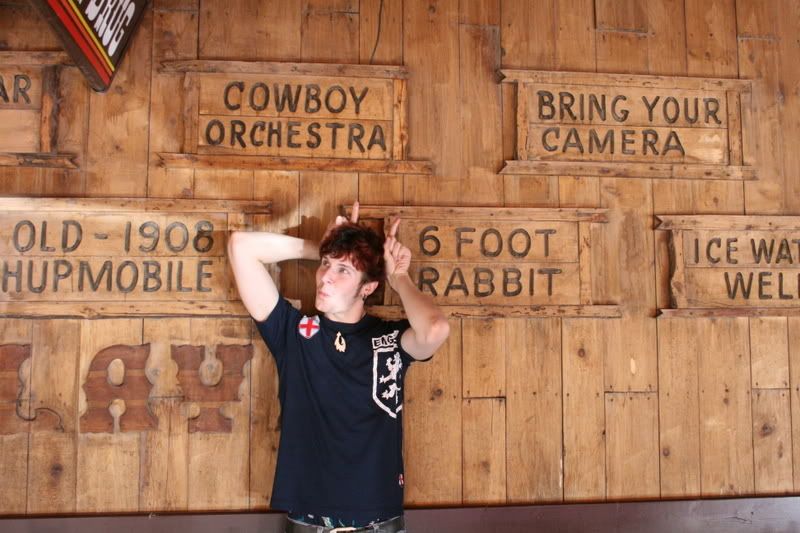 Six foot rabbit.
How many random things can we take pictures with?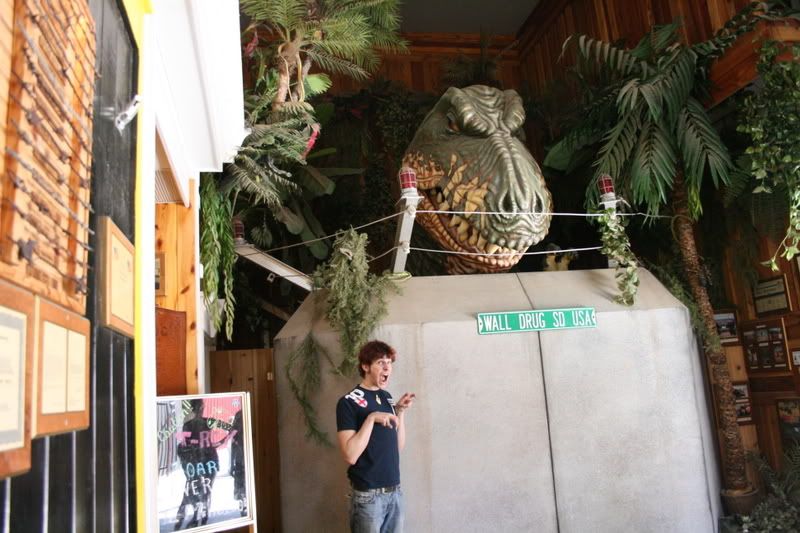 rofl.